Way to go! Our South Elementary 5th grade team won the grand battle against Enoch Elementary
Congratulations to our 2020/2021 Battle of the Books Class winners!
5th Grade
Kailin Y., Brandon B., Cali C. & Brittnie T. from Mrs. Little's class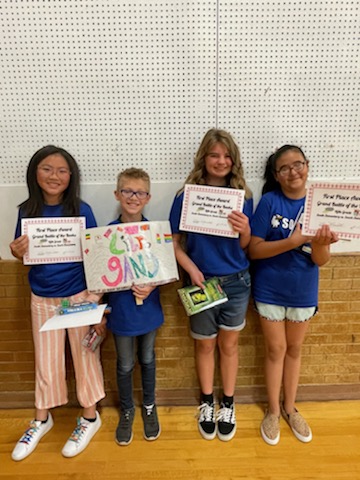 3rd Grade
1st Place : Sophie U., Brock W., Aurelius K., Bridger I. & Jane P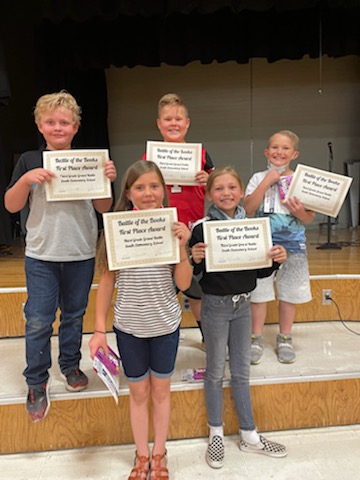 2nd Place:
Courtney T., Aydrien U., Tytan M., Chloe C., Tyler R. & Elise Y.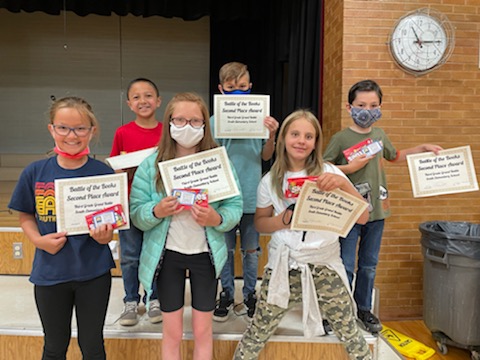 4th Grade
The Reading Hawks from Mrs. Komarek's Emma B., Scarlet V., Amelia D., Croydon E. & Andrew G.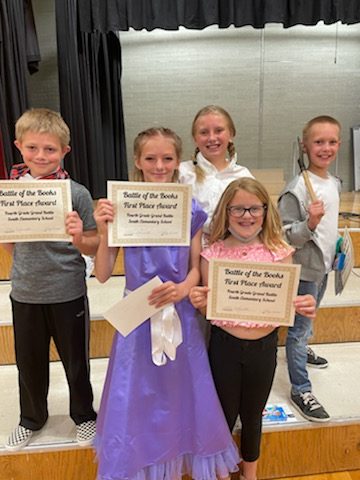 Way to Go Easton!
He read every book on the 3rd grade list.